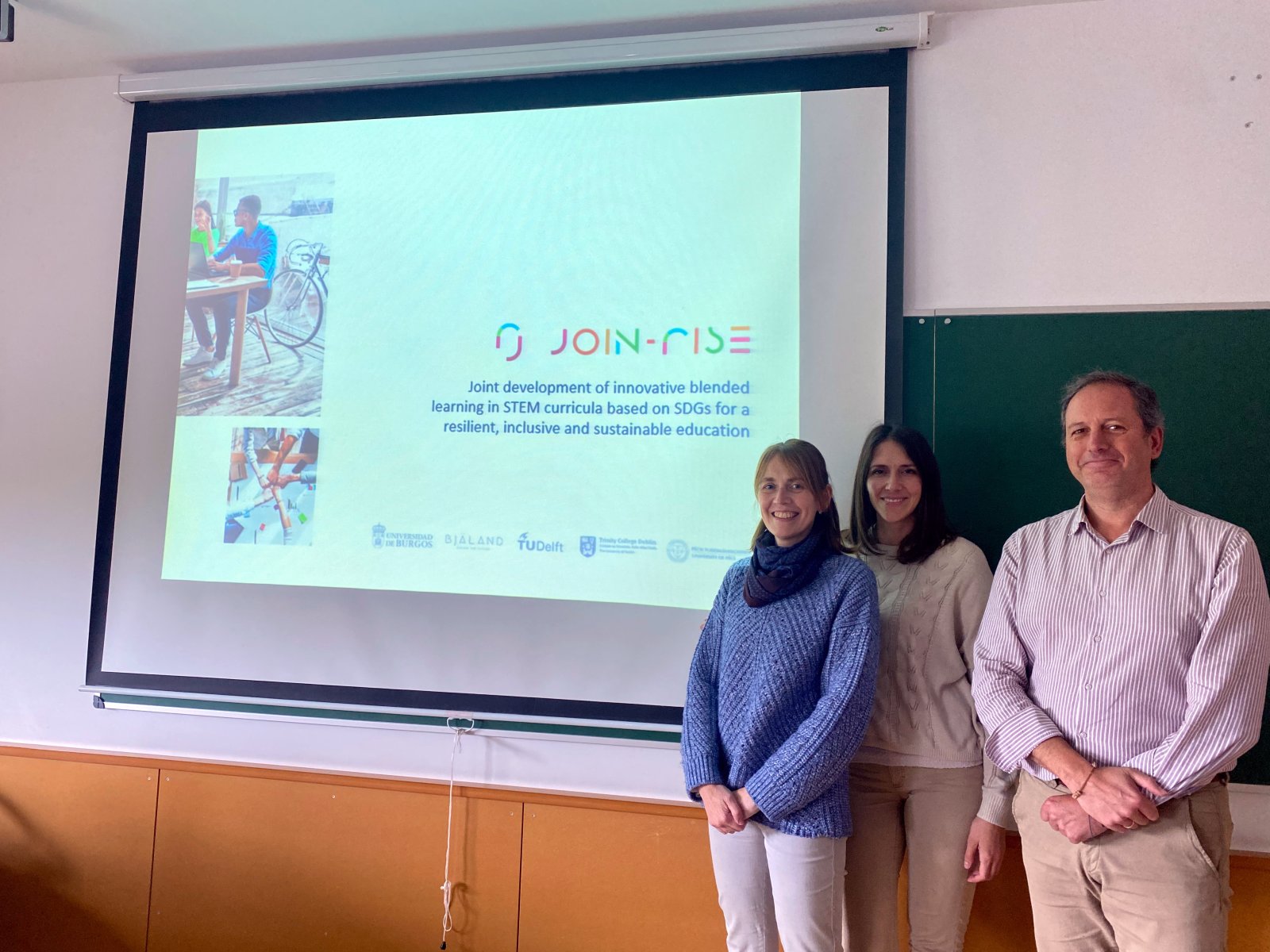 In the framework of the Sustainability Plan of the University of Burgos, the IFIE, in
collaboration with the Vice-Rectorate for Campus and Sustainability and the Centre for
Cooperation and Solidarity Action, have designed a training programme to contribute to the
knowledge of the Sustainable Development Goals (SDGs) among the Teaching and Research
Staff (PDI) of the University of Burgos. This, with the aim of raising the critical awareness of the
teaching staff, to be aware of the global challenges facing humanity in a cross-cutting manner,
and to be able to adequately include the contents and competencies linked to these issues in
their teaching.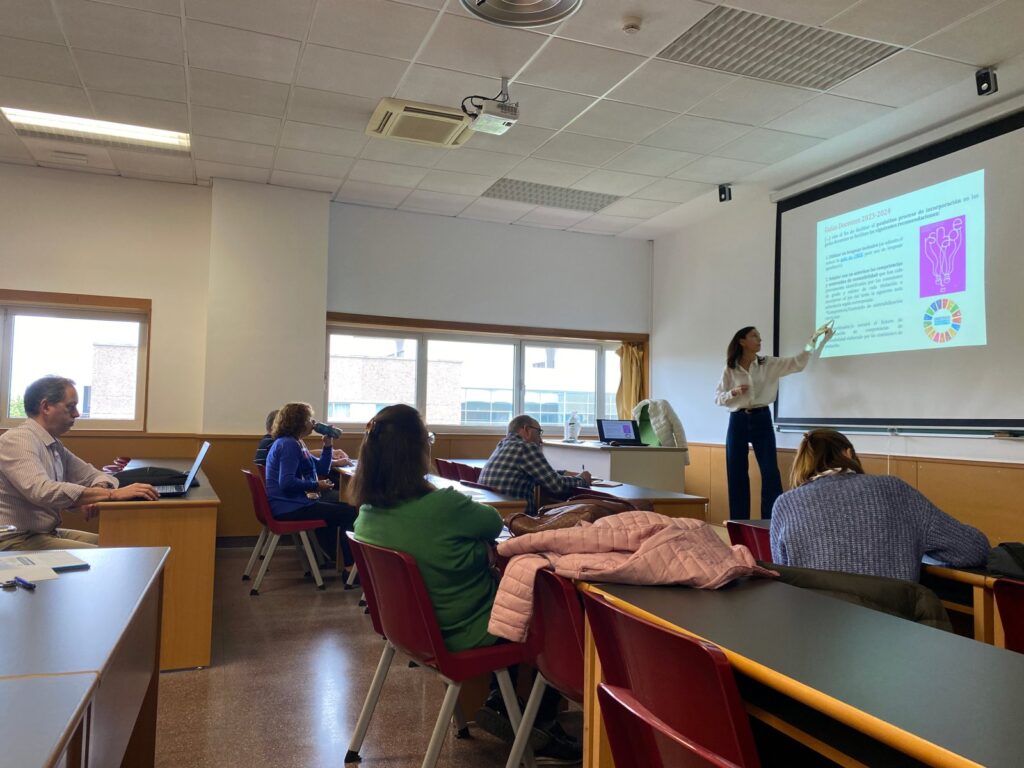 As part of the scheduled sessions, the Erasmus+ Join-Rise project team took
part in the session developed specifically for teachers of STEM degrees, which was held at the
Polytechnic School of the Milanera Campus. Sara Gutiérrez, lead researcher of the Erasmus+
Join-Rise project and teacher of the course, says that "the lecturers are the essential agents to
fulfil the objective of the JOIN RISE project. The aim of the training and the Join-Rise project is
to raise awareness among STEM lecturers about the global challenges and the need to
integrate the 2030 Agenda into their teaching guides.
At the end of the day, university lecturers are responsible for training the future professionals of tomorrow, who will be able to design the necessary actions to meet the 2030 Agenda".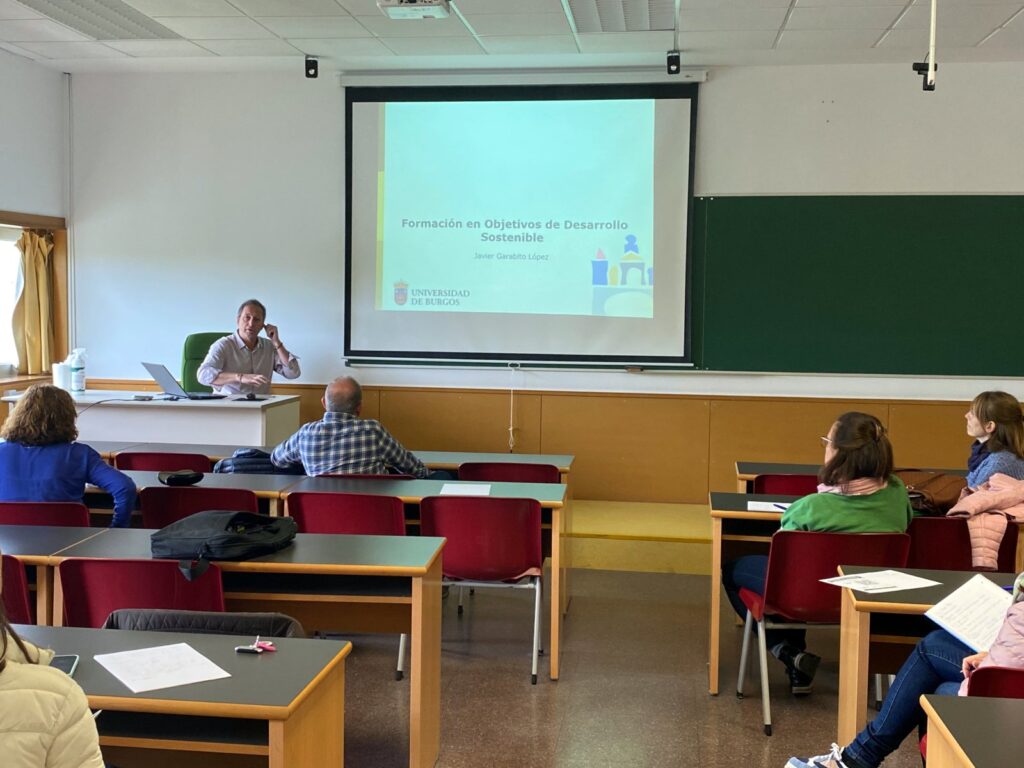 The Erasmus+ Join-Rise project aims to encourage the integration of the SDGs into the
academic curricula of STEM degrees, through the design of a blended virtual environment that
will include courses, electives and resources for students and teachers to learn and adapt
academic curricula to the current needs of society and the 2030 Agenda.