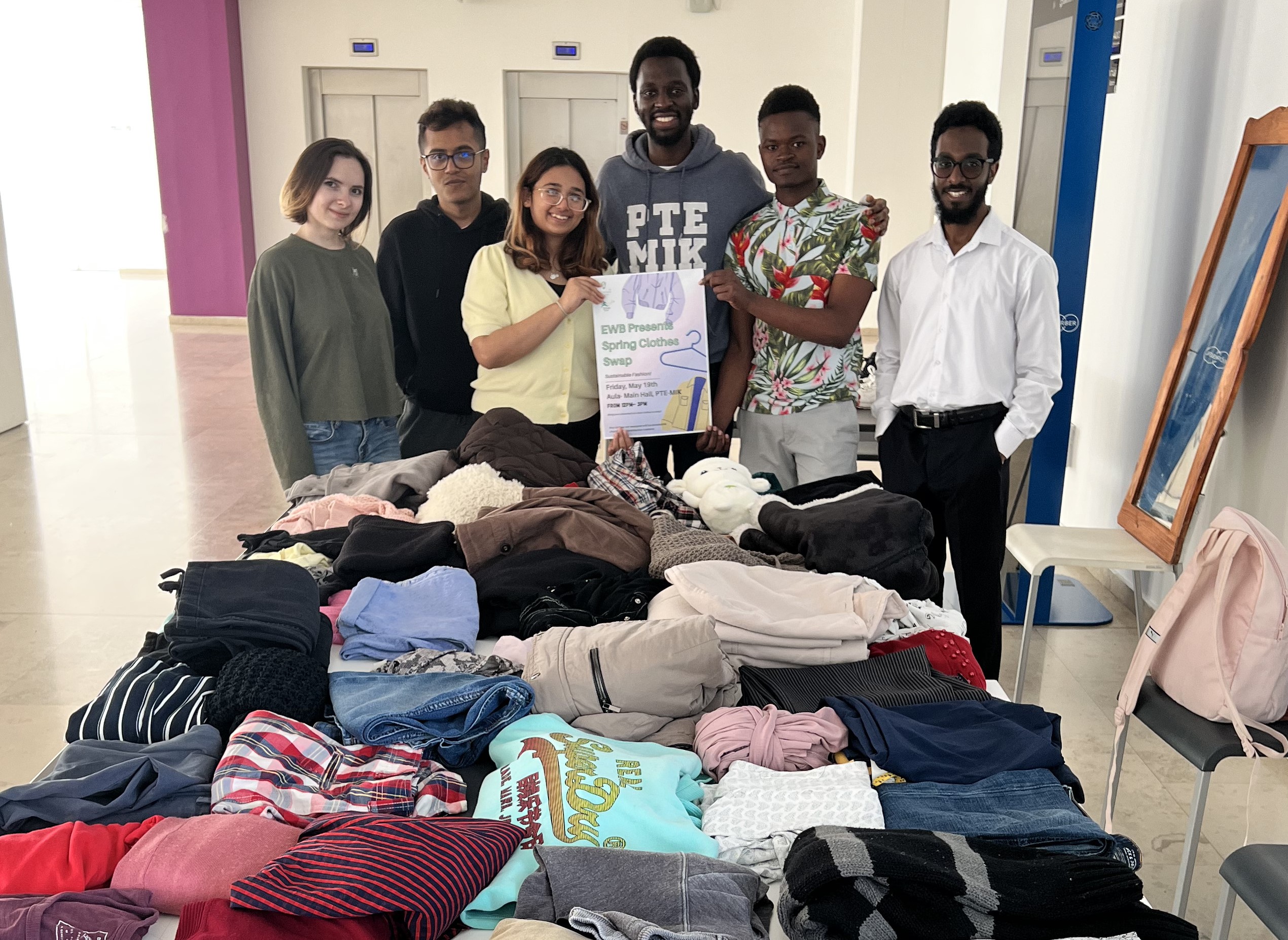 Research conducted by the Joint-Rise team, as outlined in PR1A1 – COMPILATION OF BEST PRACTICES IN FOSTERING EDUCATION FOR SUSTAINABLE DEVELOPMENT, emphasizes the need to change students' values concerning the Sustainable Development Goals (SDGs). It is crucial not only to provide technical knowledge at universities but also to positively motivate students to adopt a mindset that aligns with the concepts of the SDGs.

Following this line of thinking, Marcus Juby, who teaches courses in sustainability at the Faculty of Engineering and Information Technology, University of Pécs, encouraged the local student chapter of Engineers without Borders (EWB) to apply for a European Union grant promoting youth participation in a just transition (EU4Teens). EWB-Pécs, a student-run organization established in 2021, aims to cultivate globally responsible engineers and has previously conducted outreach projects in schools to promote sustainability and the SDGs. Through the awarded grant, the Pécs Chapter of EWB aims to promote a shift from our current linear "take-make-use-throw away" model to a more circular economy.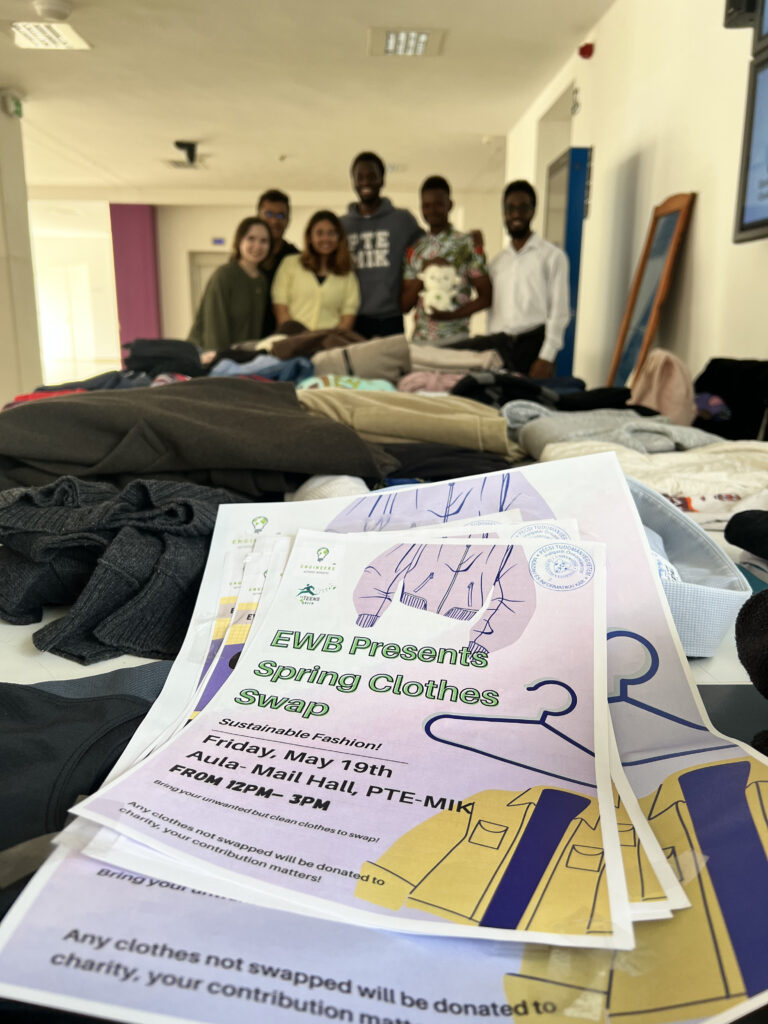 Several initiatives are planned, including the establishment of a makerspace where students can create
physical models of their concepts, as well as a space for extending the lifespan of items through timely
maintenance, repurposing and repair. The grant provides support for the purchase of tools and
workshop equipment required for the makerspace. In addition to the makerspace, there are additional
outreach events planned for secondary schools, field trips to waste management facilities, and events
that promote the principles of the circular economy.

One notable event held at the end of the semester was the "Clothes Swap," where students brought
clean but unwanted clothes to exchange with one another. Any remaining unwanted clothes were
donated to charity, resulting in numerous sacks of clothing being contributed to families in need.

The students involved in these initiatives have either completed the project-based 'Engineers without
Borders Design Challenge' or are more likely to participate in this transdisciplinary course. This course
closely aligns with the concepts of the SDGs and provides an opportunity for students from diverse
cultural and academic backgrounds to collaborate on real-world problems faced by specifically chosen
low-income communities. In the design challenge students are asked to find solutions in one of the
following topics: water, food, housing, IT, transport, energy, sanitation, waste management.
Students who are directly involved in these initiatives are much more likely to incorporate values and
concepts of sustainability into their future careers.